A spokesman for House Speaker Nancy Pelosi's husband, Paul Pelosi, said there was a "violent attack" when someone broke into his San Francisco home early Friday.
Her spokesman, Drew Hamill, said in a statement that the suspect has been taken into custody.
Hamill said Paul Pelosi, 82, was being treated in hospital and "expected to make a full recovery."
Nancy Pelosi was in Washington, D.C. at the time, details of her protection, according to Capitol Police.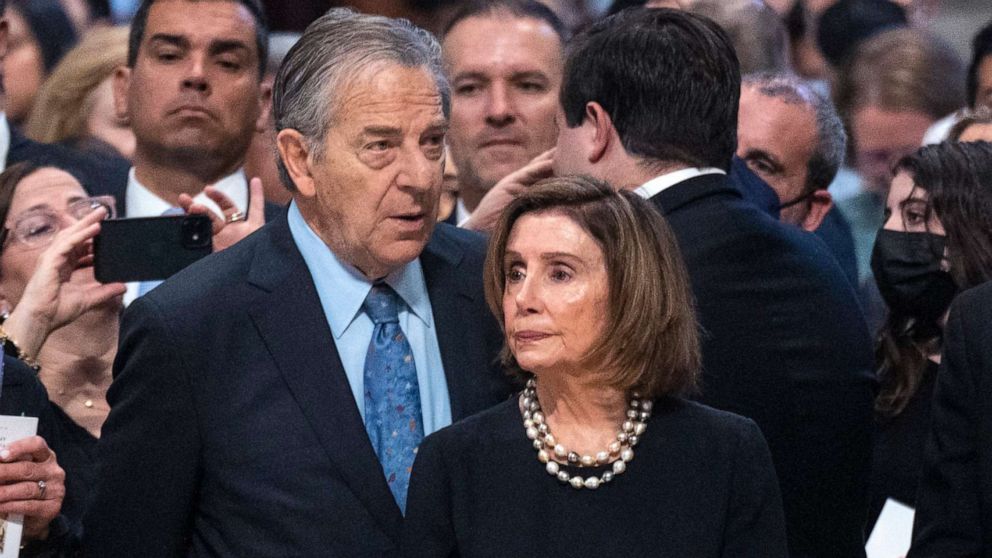 Hamill said the motive is under investigation.
Capitol Police, the FBI and the San Francisco Police Department are all involved in the investigation. The San Francisco district attorney's office said the case would be handled locally. The district attorney's office said charges are imminent, but no charges have yet been filed.
"The Speaker and her family thank the first responders and medical professionals involved and ask for privacy at this time," Hamill added.
White House press secretary Karin Jean-Pierre said in a statement that President Joe Biden spoke with Nancy Pelosi on Friday morning "to express his support for this horrific attack."
Senate Majority Leader Chuck Schumer said in a statement: "What happened to Paul Pelosi is a despicable act. I spoke with Speaker Pelosi earlier this morning and spoke to her The husband and their family express my deepest concern and heartfelt wishes for a speedy recovery. Recovery."
This is a developing story. Please check for updates.