How does MARI Oceans work with farmers?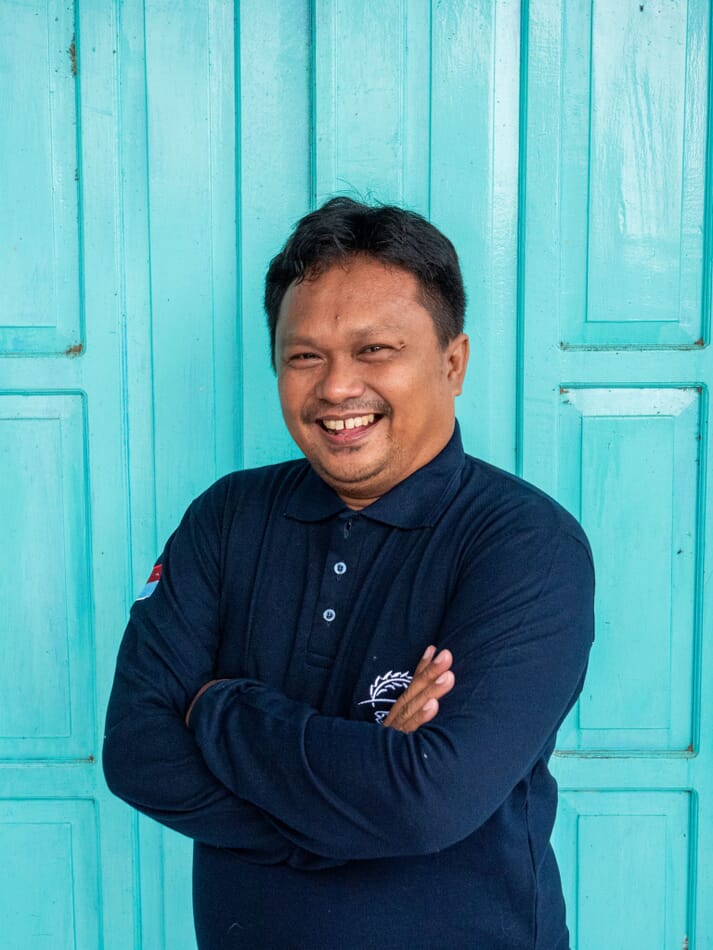 MARI Oceans seeks to support farm business development, starting with providing seeds, financing, production facilities, and then providing knowledge and upskilling farmers. MARI also provides harvesting, post-harvest facilities, processing to packaging facilities, including market intermediaries. Ultimately, I would like to have a processing unit as well, which provides added value.
What challenges do seaweed farmers face?
When farmers are asked, their first answer is money, second is the price of seaweed, and third is infrastructure. Farmers also need better drying facilities, rather than drying seaweed in front of their homes or on roads.
Technology is also very necessary, especially to determine weather and water conditions. Technology can also help us adjust to market demands, giving farmers certainty in their operations. Real-time data is needed to let farmers know what to expect and what to do.
There must also be a special government program to fund seaweed cultivation. Policies should not only favor large corporations, but also include the management of coastal areas.
Has the use of Xylem's Ai1 sensor made a big difference for your farmer?
There are many factors to consider in training. With the support of IoT tools, farmers can keep up with changes—not every month or every season, but new data coming in every 15 minutes.
If farmers are trained on the factors that affect seaweed growth, they can make sense of the data and make informed decisions. For example, if salinity drops by a certain amount, they should know the types of diseases or pests that will appear and how they can mitigate them.
Farmers are very happy with this tool as it helps them make predictions in changing conditions. What we need to improve in the future is a tool that can provide SMS alerts.
What did you learn from Bone's pilot project?
Innovations that improve farmers' business and living standards in terms of income, health and education are still needed. We also need to get young people interested and involved in the business. That's why we drive technology and innovation.
What does your daily routine in Bone consist of?
Meet with farmers to discuss their business developments and monitor their fields. I also coordinate with supporting agencies such as ATI, Makassar Polytechnic, Fisheries Polytechnic, Hasanuddin University and National Government.
I think in the future the area could become a Fisheries Technology Park, supporting technology, education, research and business. The community cannot do this alone, it needs the support of other stakeholders, including the government.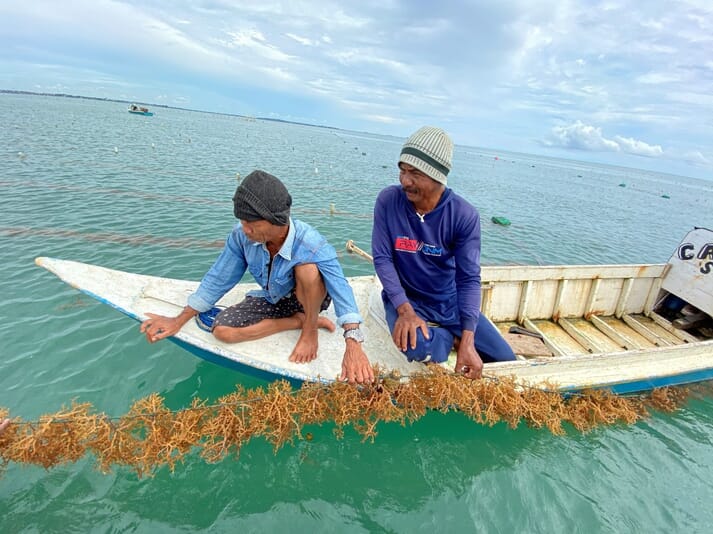 What are the challenges of working with farmers?
They still lack an understanding of good farming practices. They find it difficult to join a group. They are impatient, and everyone wants immediate results. In addition, they always feel that the government should help. But governments have their limits, so communities should continue to strive to manage the potential around them so they can prosper and be independent.
How did you get involved in aquaculture?
I am originally from the fisheries resource utilization sector where I learned about fishing techniques, techniques and the behavior of different fish species. It also taught me that the challenges facing coastal communities are very difficult because going to sea is very expensive and the risks are very high. There are many widows in the family, and the work is only seasonal. Because of these problems, we started growing seaweed in ponds.
We then created an advisory service to teach other farmers how to grow seaweed and sell their produce against markets and market intermediaries.
From 2003 to 2004, I did an internship in Kalimantan to learn seaweed farming. When we were working there, through a WWF project, we were trying to find an alternative source of livelihood to destructive fishing methods. Therefore, we encourage fishermen to grow seaweed instead. Indonesia has a huge potential for aquaculture. We cannot rely on wild populations and need to be bred hard.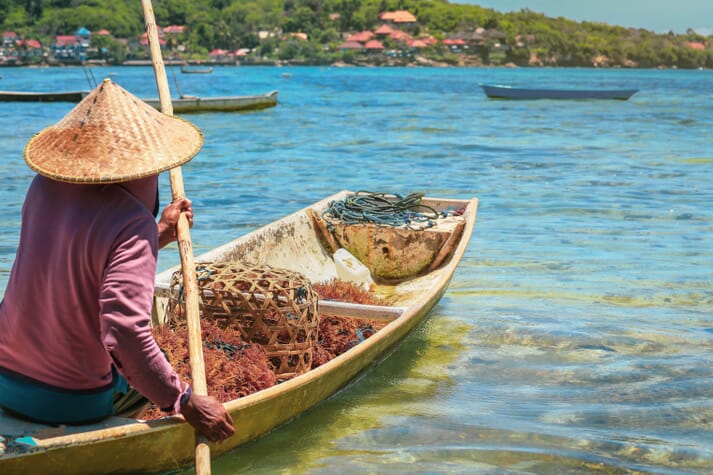 How can MARI help close the gender gap?
For example, farmers' wives are involved in business and financing planning. The wives were involved in trading activities, and payments for harvests were made through general household accounts, usually managed by the women in the household. The insurance also covers wife and children. Nearly 70 percent of the seaweed business involves women – they make the ropes, pull the ropes and dry the seaweed. MARI tries to calculate how much each service provided costs. Perhaps in the future we will encourage home-based financial literacy. Maybe we can also deal with business-related health issues. Yesterday we bought gloves to keep farmers' skin from diseases.
How do you see MARI developing over the next ten years?
MARI can influence and become the icon of the entire seaweed industry in Indonesia. Our SOPs are being adopted more and more and thousands of farmers are potentially working with us. I still hope to harvest more than 1,000 tons of seaweed per month at the pilot farm run by MARI Oceans.
MARI Oceans is continuing its growth journey with the Bone community in South Sulawesi, to get involved please contact dodon.yamin@marioceans.com